Want to keep your New Year's resolutions this year?  This video will tell you how to do just that!
If you are interested in gaining more information about this topic, or have any other fitness related inquiries, please contact us at 239-596-6200.
After you have set a SMART goal for yourself, how are you going to stay on track?  Watch this short video to learn how.
If you are interested in gaining more information about this topic, or have any other fitness related inquiries, please contact us at 239-596-6200.
This month we are changing topics a bit from "surviving the holidays" to help you get prepared for 2014 with some great info on goal setting and accountability.  We want to help you make next year your best year yet!
According to a study by Harvard University, only 8 percent of people who make New Year's resolutions are actually successful in achieving them.  Pretty sad statistic, huh?  Well let's face it… we are ALL guilty of making those "half-assed" New Year's resolutions that fell through after a couple months, a few weeks, or maybe even the next day!
So what's the trick to following through with New Year's resolutions, or with any goal for that matter?
First thing you have to do is actually sit down, take some time to think seriously about what you want to achieve, and then write it down.  Just randomly announcing that you are going to "get rich and ripped"  this year after putting back three glasses of champagne at your company's New Year party does not mean you will actually go through with it. 

More importantly, the resolutions or goals that you set need to be SMART.  The acronym "SMART" is a concept that originated in the business world and has now trickled into life coaching books and lectures everywhere.
A goal that is SMART is – Specific, Measureable, Attainable, Relevant, and Time-bound.
The best way to apply this concept to your goal/resolution setting is to start with your "big picture" goal and then modify your goal one step at a time while working through the SMART principles.
I'll show you what I mean.  We're going to make up a hypothetical client, Jenna, who is a 45-year-old mom of two and works full time in insurance.  Here's her initial goal: "I'm going to get healthy this year."
Specific
While "getting healthy" is a great goal, it is way too broad of an action plan.  What does "get healthy" mean to you?  Do you want to lose weight? Get stronger? Eat cleaner?  You need to be very specific with yourself in saying HOW you're going to get healthy or you won't take the necessary steps to get there.
A more specific goal for Jenna might be: "I will be healthier this year by eating a clean diet, losing weight, and gaining strength by exercising every day."
Measurable
A good goal needs to be measurable in that you need to have specific benchmarks to work towards to be successful.  If we wanted to add some quantifiable adjustments to the goal above, we add in both a specific weight the client wants to lose, as well as including the 90/10 rule* to her nutrition.
*For those of you who are unaware of what the 90/10 rule is, this simply means that 90 percent of the meals you consume fit within the diameters of clean, healthy and "weight loss approved" nutrition, while the other 10 percent consist of your "cheat meals."  So an example would be…if you eat 21 meals per week, then 19 of these meals should align with clean eating, while you still allow yourself 2 meals to cheat a little.
If we took Jenna's same goal and were to make it measurable, it would look something like this: "I will be healthier this year by following the 90/10 rule in eating a clean diet, losing 40 pounds, and gaining strength by exercising every day."
Attainable
In my opinion, this is THE most important of the 5 steps.  Is this goal truly attainable for you?  Or in other words, are you being completely realistic?  No matter how specific and measurable your goal is, if you set your visions beyond what you can realistic achieve, then you are only setting yourself up to fail.
So if Jenna knows that with her current lifestyle there is no possible way for her to only have 2 cheat meals per week and that the last time she was 40 pounds lighter was when she was sixteen, then she needs to re-adjust to put in place realistic standards for herself.  Setting her sights on the 80/20 rule (80 percent compliant meals and 20 percent cheat meals) and losing 30 pounds (back to pre-baby weight) would be a much more realistic approach.  Also, while exercising every day sounds like a great solution, a mom of two would never have the time to do this, nor would it even be healthy or beneficial to do so.
Jenna's goal now looks something like this:  "I will be healthier this year by following the 80/20 rule in eating a clean diet, losing 30 pounds, and gaining strength by working out 4 days a week at our neighborhood gym."
Relevant  
For a goal to be relevant it must fit into your lifestyle as well as align with your interests.  If Jenna hates working out alone and tends to lose interest after a few weeks of doing so, then working out 4 days a week in her neighborhood gym may not be the best exercise solution.  Instead, finding a fun group training program would be a better option because she would be much more likely to stick with it.
So Jenna would change her goal to read:  "I will be healthier this year by following the 80/20 rule in eating a clean diet, losing 30 pounds, and gaining strength by working out in a group training program at (local gym name)."
Time-Bound
The final step to molding a solid goal is to put in place your own "finish line."  You need a specific date to keep you on track because this will keep you accountable.
When it comes to weight loss, losing between 1 and 2 pounds each week is both healthy and a realistic expectation.   You can even leave yourself a little wiggle room here too, just in case you falter one or two times (as long as you jump right back on when you do!

  ).
If Jenna is setting this goal to start January 1st, then her final goal would read: "I will be healthier this year by following the 80/20 rule in eating a clean diet, gaining strength by working out in a group training program at (local gym name), and losing 30 pounds by June 1st."
This is just one example of a weight loss goal, but remember this concept can be applied not only to your health and fitness but to your family, your career, and all aspects of your life as well!
If you don't want to be part of the 92% of people who fail miserably at achieving their New Year's resolutions, then you have to put in the extra effort to beat the odds!  You need to take the time to set forth SMART goals and then work tirelessly to achieve them.  YOU can be that 8 percent!
Over the last few weeks we have been providing you with a number of tips to help you healthily approach this holiday season.  We've talked about setting forth a specific "holiday plan," tips to create your ideal environment, and how to handle social events, BUT there is one more very important piece to this holiday eating puzzle, which we have not yet discussed…
What is going to keep you on track in those moments of weakness? 
Is your willpower enough to maintain your "laser focus" from now until January? 
How about when all of the relatives start pouring into your house, you're spending two or more nights of your week at holiday functions, and the absolute last thing you want to spend your final bout of energy on is getting your butt to the gym?
Right now you may think that your own conscience and drive will be enough to maintain your success, and you may be one of the small percentage of people who are stubborn and strong enough to do that, but are you willing to risk that?  I wouldn't.
Set yourself up for success!
Any how do you do that?  You need a strong support system.
Support systems are something we talk about a great deal at our gym, especially with our weight loss clients.  Having a support system is key because support systems keep you accountable, and with accountability your chances of achieving your weight loss goal are multiplied exponentially.
With a support system…
You create appointments – and you KEEP THEM
You feel more like part of a TEAM than an outsider struggling on their own
You have more FUN and don't quit because you're bored
You set goals – and you ACHIEVE them!
Everybody is different and therefore responds better to different types of support systems, so here are just a few ideas to help you start creating your own:
1)    Enlist the help of your family
This is really important.  Just don't go into family dinners at your parents', siblings', or grandparents' house and refuse to eat half of the foods they cook without any prior warning (we ALL know how sensitive a good cook can be when you turn down their food!

)  Let them know ahead of time what you are trying to do.  Tell them that this year you are trying not to overeat and you are really focused on staying healthy for yourself, your spouse, and for your children.  Families are built to support one another, and they will understand!  You may even affect them positively and spread the "healthy bug" to them, too!
2)    Make an accountability partner out of your best friend or spouse (if willing

 )
If you can get either your spouse or best friend completely on board with you, your life will be MUCH easier through the holidays.  Oftentimes we will easily lie to or cheat on ourselves, but we don't like to disappoint or let down our spouses and best friends.  Together you can attend parties without feeling the pressure to over-drink (then overeat), you can set goals and plans for each week, and you can set appointments with each other to work out and stay fit!
3)    Create an accountability group at your gym
Find a few people that seem to be at the gym around the same time as you and ask them if they want to help you form a holiday accountability group.  Chances are if they are already at the gym, then they probably have similar goals to you!  An even bigger perk is that your group can set times to work out together each week.  (If you have an appointment, you will be MUCH more likely to get to the gym than if you just "wing it" when you feel like it.)  Right now we are currently at the tail end of our "Team Battle" here at our gym.  We have 7 teams of 4 members battling it out HARD to become the "biggest losers."  At our last weigh-in, our 7 teams had already lost a combined total of 165 pounds, and that was only after 4 weeks!  We greatly attribute the success of this challenge each year to the accountability that each team creates within itself.  None of them want to let each other down, so they have no choice but to succeed!
These are just a few ideas, but the options are endless.  Getting a trainer, enlisting the help of co-workers, and even finding a support group online are some other ways to keep you on track!  AND no one says you just have to go with just ONE of these options, either!
Think of it like creating your own accountability army – you can never have too much support!
So remember, don't just roll the dice this year and hope that you'll make it through the holidays without putting on weight.
Find your support system – and set yourself up to succeed going into 2014!!
Worried about how you're going to survive all those upcoming holiday parties in terms of health and fitness?  This video provides the strategies you need to succeed.
If you are interested in gaining more information about this topic, or have any other fitness related inquiries, please contact us at 239-596-6200.
Be realistic. Maybe losing weight is not the goal through the holidays, but you can maintain it. Sometimes the opposite of this helps if you are the person who will stick to a goal. Set a 4-week mini goal of losing 2-3 pounds. In some cases, this will allow you to push through. If you're not that person, just maintain.
Plan time for exercise. Duh. I shouldn't even have to put this one in here. If you are having a hard time getting to the gym, mix in a walk or do a quick bodyweight workout to burn some calories and keep your metabolism moving.
Don't skip meals. Do not go to a party on an empty stomach. If you go hungry, you are much more inclined to indulge in not-so-healthy foods and overeat.
Survey party buffets before filling your plate. Choose your favorite healthy foods and skip your least favorite. If possible, have a large salad first, take 10 minutes, and then head back to the main dish. Your body will be filled up, and you will be less likely to overeat.
Eat until you are satisfied, not stuffed. Savor your favorite holiday treats while eating small portions. Sit down, get comfortable, and enjoy. Included in this is your favorite dessert, just not the "whole" dessert!
Be careful with beverages. Alcohol can lessen inhibitions and induce overeating; non-alcoholic beverages can be full of calories and sugar. I personally believe this is the biggest single factor to holiday weight gain.
If you overeat at one meal, go light on the next. It takes 500 calories per day (or 3,500 calories per week) above your normal/maintenance consumption to gain one pound. It is impossible to gain weight from one piece of pie! You can play this game temporarily, but not long term. Do not turn this into a daily practice.
Take the focus off food. Turn candy and cookie-making time into non-edible projects like making wreaths, dough art decorations or a gingerbread house. Plan group activities with family and friends that aren't all about food. Try serving a holiday meal to the community, playing games or going on a walking tour of decorated homes. This can be huge. I will say it again. Take the focus off food!
Bring your own healthy dish to a holiday gathering.
Practice healthy holiday cooking. I am not a fan of using low-fat instead of fat but instead using "higher quality" ingredients. For example, if a recipe calls for vegetable oil (this stuff is just awful for you in so many ways), use coconut oil instead.
There you have it, simple tips and strategies for you to be successful this year. Don't give into the rest of the crowd who thinks you should just drink and eat crap like them or "loosen up, it's the holidays." When people say that, ask yourself this: are they the person I want to BE and look like? If not, maybe you should stick with my advice.
Enjoy the holidays with family and all the good things that can come with them and leave out the weight gain, and you will be much happier in 2014. Trust me.
Wondering how to stay on track with your fitness and nutrition this holiday season?  This video will help you do just that!
If you are interested in gaining more information about this topic, or have any other fitness related inquiries, please contact us at 239-596-6200.
This month we have been talking about recovery and regeneration. This topic is extremely important but, unfortunately, most people ignore it. If they aren't killing themselves on a workout they don't think they will get any results.
Once again they (those who think they know better – you know, the ones who still have weight to lose, are still losing and gaining the same 10-20 pounds – yeah, those people) are the ones that usually ignore this while the people that follow this get lean, stay lean, but most importantly FEEL great.
If you are training intensely 4 days per week, you are doing great. That doesn't mean you sit on your ass the other 3 days, but you don't need to be as intense. You could call this active recovery. Some people think they should be training hard 6-7 days per week and others think 3 days is killing it. There is a sweet spot someplace in between that. It also depends on what your goal is and where you are starting from, but for this we will use the example of 4 days per week as ideal for health and staying strong and lean.
Mobility work is something we should do on a daily basis. This consists of soft tissue work, active stretching and any specific corrective exercise you may need based on your movement patterns.
Why is this important? This is what allows you to train hard 4 days per week. This keeps you injury-free but also helps you move better to get more out of your current workouts. This is the key to not only good workouts but also longevity.
This also accomplishes another thing that you need to stay lean, strong and healthy – you're moving! We still need to be active and move to burn calories. Do we burn more calories sitting at a desk or going for a 20-minute walk? Obvious answer.
If you do 15 minutes of mobility work and take a 20-minute walk on your off day, you are set up for success. Also, doing yard work, mowing the lawn, etc. all counts as moving, so it doesn't need to be a walk. My point here is that if you normally sit at a desk for 8 hours and then go home and that's it, your calorie burn for the day blows and you just undid any corrective work you did the day before.
So let's sum this up:
Train hard 4 days per week – strength and metabolic work
Be "active" the other 3 days – at least a 20-minute walk
Do mobility and corrective work daily – 15 minutes
Is the above all that hard? I bet you spend more time on Facebook or useless emails. Make the time or shut the devices off for 15 minutes.
Do the little things consistently day in and day out and you will get results. Neglect them and you will end up on the sideline. Why do I know this? Because I have done it. I was always the one training hard like an idiot not doing the little things and then I would break, pull or strain something. Fortunately for you, I figured it out so you don't have to.
At our club we have a strategic process for every step of our programming, one of the most important being the warm-up.
This is so simple, yet so important, and too many people blow it off. Let's look at some specific benefits:
Increase mobility
Increase strength
Prepare the body for more dynamic and explosive movement
Body will move more efficiently
We also mix in some basic corrective exercise to maintain good posture as well.
We don't just do a bunch of exercise to "warm" the body up. We actually break it into sections:
Range of motion
Activation
Movement prep
Range of motion would be a combination of stretching or mobility work to stretch tight muscles so they are ready to function optimally during the workout.
Activation is getting the tight or weak muscles around joints stable, and this is done through some specific corrective exercises that are put in based on the individual's tight or weak muscles.
Movement prep is more dynamic movement that warms the body up and gets it ready to move.
When you put these 3 together based off an assessment, you can't lose. Your workouts will always be better and we can measure your progress to see if we need to change it.
Sounds simple, right? Well it is and it isn't. It's quite simple to execute but not so simple to create because of the complexity of the body. But simply put, figuring out what's tight and weak allows us to create the perfect "warm-up."
The warm-up is not super sexy, but it is the underlying secret to your fitness success and longevity.
It's like performing maintenance on your car, but the problem is we need to do it WAY more often, like daily, because of the lack of movement and sitting that most people do.
I spend more time on this programming than the actual workout for most clients because it's vital to longevity.
The takeaway is do a proper warm-up and don't rush through it because there is a specific purpose behind it.
One of the most essential pieces to achieve success in reaching ANY fitness goal in the gym is the application of a well-developed PROGRAM DESIGN.  Even though our members here at FFC experience firsthand what a solid program should feel like, I would guess that most don't truly understand WHY we do what we do.
Gaining strength and burning fat in the gym is much more complicated than simply picking a random number of sets, repetitions and exercises, then repeating this same pattern two or three days each week.  Most people who decide to "go solo" and take this route in the gym will last about a month until they get fed up with the minimal or nonexistent results that they achieve.
On the other end of the spectrum, successful and sustainable progress in the gym is also not achieved through performing extreme, high-intensity exercises, insane repetitions, and pushing the body to a constant state of pain (the foundation of a popular brand of exercise that is slowly, permanently damaging bodies everywhere).  I think today people are taking the slogan "no pain, no gain" WAY too literally.  You don't have to consistently ABUSE yourself to achieve results.  Being sore is OK; being in pain everyday is NOT.
So if you can't just hop around doing random exercises all "willy-nilly," but you shouldn't train until you have to puke every time, then what ARE you supposed to do at the gym?  While the answer to this is slightly more complicated than what a blog can explain…here is a quick breakdown of how a successful program is constructed:
Application of proper corrective exercises
+
Correct balance of upper and lower body parts addressed
+
Appropriate combination of pushing, pulling, lunging, squatting and bending
+
Choosing correct sets and repetitions
+
Consistently switching programs at the correct time intervals
+
Combination of the appropriate number of metabolic workouts
ALL spaced out with critical days of rest
= a RESULTS driven program design
The very last piece, "ALL spaced out with critical days of REST," might possibly be one of the MOST important but also most highly overlooked variables in this equation.  It brings us back to the ideal that SO many gym-goers have, thinking they must constantly abuse themselves through exercise.
When you go 5 days, 6 days, or even a week in a row in the gym with heavy exercise, you are only doing a disservice to your body.  Not only are you putting yourself at risk of injury, but you are also destroying the potential for your body to actually benefit from the hard work you are putting in.
Muscle strength is gained during days of recovery. 
During exercise you are actually breaking down your muscles with each and every repetition that you do (which is what is SUPPOSED to happen, as long as you don't push your muscles TOO FAR).  Days off are SO critical because this is when your muscles repair the damage you have done and become stronger than they were before.  So to consistently gain strength, you MUST balance your days "on" and "off" from the gym (as well as implement proper post-workout nutrition, but we'll leave that to a different blog).
Here at our facility we constantly stress the importance of rest through each and every "workout week."    While some will fight much harder than others, we even tell our clients that it IS OK to take a whole week off sometimes!
The concept of recovery is even embedded deeply into each and every strength program that we provide to our clients.  Every 4-6 weeks each of our strength training clients receives a new program.  As they approach the end of a program they are at the highest number of repetitions and sets required of the certain phase they are on and are also pushing the max weight that their body can handle within this set and rep range.  When we switch our clients to a new program, we want to allow a week for their body to "unload" and recover from the intensity of the end of the previous program.  During this first week we stress lighter weights and only require a minimum number of sets so they can learn the new movements without over-stressing their bodies.  While this may not fall into what most may categorize as "rest," your body is still allowed to recover under these less stressful conditions.
So does all of this still sound pretty complicated?  Well if it does, that's because it IS.
Sure, you can jump into one of those "puke-a-thon" memberships where you leave with your knees wrapped up, low back pain, and constantly having to ice something every night.  And sure, you could choose to "go it alone," jump on and off random machines and possibly lose a couple pounds…however, it won't last.
BUT, if what you want to achieve is long-term, sustainable weight loss and improvements (not destruction) to how you move and feel, then the best and ONLY option is to find a certified, reputable trainer who has been educated in successful program design.  It's OK if you don't have all of the answers, because we do. If I need dental work done, I contact a dentist.  If I'm having trouble with my vision, I find an eye doctor.  So if YOU need help losing weight, putting on muscle, or just to look and feel better, then you need a trainer!
If you would like to learn more about program design at our facility please contact us either via email at info@floridafitnesscoaches.com or give us a call at 239-596-6200.

It's more than a number on a scale, clothes or measurements.
Unfortunately in the health and fitness industry we only measure things by the numbers, ignoring tons of other things that lead to and count toward success.
As a society we have been hung up on "the numbers" for quite a while and it's unfortunate, and I am hoping it will change.
Before we get into specifics I have a confession. I have played a part in the numbers hysteria in my career for some time. Sometimes it can be hard to balance out what the clients need vs. what they want. There is a saying in business, "sell them what they want but give them what they need." I find myself relying on this more and more when it comes to running my business because people come in with ridiculous goals that I have to nicely deal with.
A simple example is wanting to lose 25 pounds in 6 weeks after doing nothing except eat crap and sit at a desk for 10 hours a day for 15-20 years. Trying to reverse the damage that has been done over 20 years in 6 weeks is extremely difficult, if not impossible, but that is the expectation many people have coming in the door.
Can you lose a bunch of weight in 6 weeks? Of course you can; anyone can. That is not the right question. The right question is, how can I lose weight and get healthy while fitting it into my lifestyle for the rest of my life? And one more thing…enjoy the process?
Unfortunately in their mind it comes down to, "if I don't lose the 20 pounds in 6 weeks this whole working out thing doesn't work." As a side note, they usually expect this weight loss with making no changes to their current nutritional habits.
Here is the rub. Losing weight and getting healthy is a process, not an event. It's not a "program" or special class. It's a combination of things that lead to a healthy lifestyle that gets you the results you want for the rest of your life.
It may be cliché, but it's a journey. You may not like that, but what's the alternative? Real simple – fat, sick and tired.
I have seen it up close and personal – family members going through some serious health issues, cancer and heart disease. It is so very sad to have to watch people suffer, but the worst part in most cases (not all, but most) is this was completely brought on by lifestyle or not taking care of issues when they should have.
We need to take responsibility in these areas but we need to measure success on more than the external level. It can't just be about losing weight or looking good at the beach. These are fine goals, there is nothing wrong with these at all, but it has to be about more!
Here are a few examples of what health and fitness success means:
Getting off high blood pressure medication or cutting the dose
Reducing CVD markers
Getting blood sugar levels under control
Having more energy
Creating positive habits
Improving mobility
Having better balance
Getting better sleep
Having better sex
Being happy
Losing weight
Dropping dress/pants size
This is just a small list. There is more, but you can see it's not just about the external.
And don't get me wrong. I get it. Everyone wants to look sexy and that is cool. But if you tie more to it than just that, you will stay on track and get there without wanting to quit or wondering why you are doing it.
Hey, I am over 40 and sometimes I feel it (never admit that out loud), but I will fight it every step of the way. I want to live to 125 but still deadlifting and sprinting. Otherwise, what is the point?
'Shake Your Foundations' is not only a song by AC/DC but a great way to think about keeping your body strong and injury free.
Staying injury free is the key to longevity and staying fit. One of the worst things that can happen when trying to stay on a health and fitness plan is to get injured.
The key to avoiding this is building a solid foundation from within. Too many times we focus on the "hard" part of the workout – lifting heavy weights, going hard on our metabolic work. While these are obviously part of the workout, we can't neglect the "little" things.  Actually, I don't think they are little at all.
The little things are foam rolling, movement prep, corrective exercise, making sure our movement patterns are optimal. These are the little things that keep us able to do the "hard" things.
I can't tell you the amount of times people start out in our metabolic classes without building a proper foundation and sooner or later end up with a nagging injury that sidelines them.
Let's take a look at an example of someone this may happen to.  A desk jockey for 10-15 years comes in looking to lose 10-15 pounds. This person has it in his/her head that he/she needs to push really hard to lose weight (he saw an infomercial on P90X). While this is true, you have to work hard but smart; there is more to it.
If someone has poor motor function and posture, jumping right to hardcore metabolic work is a recipe for injury. We are talking about years of poor posture and degrading these patterns that will take time to build back up. Is it hopeless? Absolutely not. Fortunately, it doesn't take that long to fix these problems with the proper protocols instituted on a regular basis.
So in this example, if we can get this person to implement a daily protocol of corrective exercise with mobility drills (all based off an assessment to see exactly what they need) we can not only get them to their weight loss goal, which they came to us for, but keep them in it for the long haul.
That is another point – the long haul. Losing 20 pounds is not the end goal; that is the short term goal. The long term goal or end goal is staying healthy and sexy for the long term. Nothing will set you off track quicker than a nagging injury that will not go away.
If you go into this with the attitude that "I am going to lose 20 pounds and stay happy and healthy for the rest of my life," the odds you stay on track are exponentially better.
Go in with the mindset that this is the rest of your life and build the foundation to be able to maintain it. Do not go with the mindset of the "quick fix" as I promise you it doesn't stick.
Just to prove my point of how important I think this is, we do not even offer large group metabolic training or what some people call "boot camp" as a stand alone membership anymore. We only sell it as an add-on or included with training because we know long term success depends on way more than crushing yourself 3 days a week. We could make more money if we did offer it, but it's not the right thing to do.
Working on mobility, stability, soft tissue, and corrective exercise is the key to success.
Build your foundation and think long term!
If you would like an assessment to see exactly what you need to stay injury free, email us at info@floridafitnesscoaches.com.
When it comes to getting in your best shape possible we see 2 different kinds of philosophies.
People that have no idea what it takes to push themselves to see results. Hard work or lifting more than a 5 lb. weight is foreign to them.
The exact opposite of above; this client thinks in order to be in shape they need to punish themselves to see results.
I want to talk about the second type today, as lately we actually see more of this.
When we exercise, we are actually putting stress on the body. For example, when we lift weights we actually damage muscles so they can repair and grow (there is a ton more physiological things going on but not the point of this discussion).
For instance, metabolic work can be intense, but if you do not have the functional stability to handle going "top speed," you shouldn't.  In our metabolic classes we have different levels set up for ability/fitness levels and many times people try to jump to the higher level when they shouldn't.
Another example is working out too much or too often. If you constantly push yourself without a break, sooner or later you will break down.
We have built de-load phases into our strength training programs specifically for this purpose. If we are constantly working at a peak level, we won't be able to sustain or improve. This can also lead to a breakdown of the body, which ends up putting us on the shelf.
If we are stressed out at work or home and then do too much exercise, it is the one time when exercise can actually be a bad thing.
Stress leads to increased cortisol levels, which leads to a cascade of other things we don't want to happen.
Finding a balance between doing the right amount of exercise vs. pushing too hard can be a challenge, but please keep in mind that constantly beating yourself up will not get you long term results.
Here are some ways to gauge whether or not you are on track:
Results – Are you getting them? If you think your nutrition is dialed in and you are working out consistently, maybe you are over-trained and need to get your body back in balance. If you have a fitness goal of weight loss and you are working out and not seeing results, there are other things that are most likely keeping you from getting the results you are looking for.
You are tired all the time – this is a sign that your nutrition could be off, your hormone levels are screwed up and you're under too much stress.
Are you stressed out all the time? If you are constantly in a stressed state, working out hard all the time will eventually lead to burnout and you will not see results.
Recovery and regeneration is often overlooked in people's programs. Why? I think it comes back to people thinking they need to beat themselves up to see results. It's not true.
Results are simple. Train hard but not too much, get enough rest/sleep, eat a whole foods based diet, manage stress effectively and you can't lose.
Take an inventory of where you are and see what adjustments you can make to not only get the fitness results you are looking for but feel good doing it.
Just as a quick heads up, this post is specifically for all our female readers, and it's a topic I feel many women often highly underestimate the importance of – BEING STRONG.  When I talk about the importance of being strong I don't only mean mentally (I'll get to that later), but I'm talking about PHYSICAL strength through the use of regular strength training.
Let's just first attack the myth that is constantly looming about women in the gym… I can't tell you HOW many times I have heard the same complaint from our female clients saying something like, "I don't want to lift heavy weights because I don't want to get all 'jacked' and 'butchy' (masculine)."  Let's just crush that concern right here…women DO NOT produce the amount of testosterone needed to develop big, bulky muscles like men.  This is not physically possibly without the addition of large amounts of supplementation (that's how the bodybuilders do it.)  Ladies, the only muscles you will develop from "pumping some iron" in the gym are LEAN and SEXY muscles.  Who doesn't want to be lean and sexy?!
So now that we have that out of the way, let's talk about why women specifically should and NEED to strength train on a regular basis…
Here are just a few of the benefits of having physical strength as a woman:
1)    Decreased body fat (and increased weight loss!)
2)    Decreased risk of osteoporosis
3)    Decreased risk of future injury and arthritis
4)    Minimization and even elimination of joint, back, and body aches and pains
5)    Improved athletic performance
6)    Increased energy levels
7)    Living a longer and better quality life
And the list can just go on!
If THESE reasons aren't enough for you, then maybe the psychological benefits will be enough to sway your opinion:
1)    STRESS RELIEF
Women today are under more stress than ever before.  Working full time jobs, holding positions of high authority and large responsibility, ON TOP of playing "super mom" on a daily basis is enough to put any normally cool, calm, and collected women over the edge.  Strength training requires the body to exert high amounts of energy into executing different lifts and exercises.  After all the time we spend maintaining our womanly appearance and composure, strength training offers an excellent outlet to allow us to get sweaty, let out some bottled-up frustrations and anger, and if need be, swear a little bit (or a lot)

!
2)    INCREASED CONFIDENCE
I think this is a BIG one.  While women have overcome a VAST majority of obstacles in history, breaking the boundaries of what women should and should not do, there is STILL a stigma about women in the gym (to the fault of both men AND women).  Many women are still stuck in the "I must maintain my appearance" era – having their hair done and make up to a "T" while slowly strutting along on the elliptical machine.  And at the same time, many men view the weight-training end of the gym to be "their world" and say that women will only get hurt there.
This is where I say…screw these stigmas!  Cross the boundary from the treadmills and elliptical machines!  Pick up some heavy dumbbells, do some back squats, sweat a lot and get STRONG! As a female I can come from experience and say there is no other feeling more empowering than a KICK BUTT strength training session where I really challenge myself with weights.  While the physical loss of weight and toning of muscles is the most obvious confidence booster from strength training, the rewards of realizing what you and your body are REALLY capable of can take it to a whole other level!  As you set and achieve goals with your weights in the gym, you will leave your workouts feeling proud of yourself – and you should!  (It's OK to even brag a little bit!

)
Well, if I don't cut this off now this letter will quickly turn into a novel, but I hope I've made my point…
Ladies, don't be afraid to be STRONG, and don't ever forget how important it is.
Be STRONG to live a longer, healthier and happier life.
Be STRONG for your family and your children.
Be STRONG for YOU!
One of the hardest things we can do is not only start an exercise program but also stay on it.
When we take on the new challenge of eating right and working out it can feel like a lonely road to take. I am the first one to agree with this but also know that it doesn't have to be that way.
When we feel like we are all alone it is easy to quit or "fall off the wagon." This is why it is extremely important to make sure you set up the right environment for you to succeed.
There are many things that contribute to the right environment, but today I want to talk about the people you surround yourself with.
If you want to succeed at living a healthy lifestyle but are surrounding yourself with people that don't exercise, eat fast food, and hit happy hour daily, how successful do you think you will be? The answer is obvious.
I will admit this can be tough and lonely but it doesn't have to be. The easy answer is to get new friends. In some cases this absolutely needs to happen, but it's also not fair to tell you to change your whole social circle.
Here are some tips to stay on track without having to dump your friends:
1.  The next time one of your friends asks you to go for drinks, opt for something active like paddle boarding or walking on the beach.
2.  The next time someone asks you to go to happy hour, opt to go meet for coffee instead.
3.  Have a get together at your house so you can make the food, which you know will be healthy.
These are just a couple quick ideas to keep your social circle and stay healthy if you have friends that aren't into health and fitness.
You don't always have to change your circle, but sometimes you need to let some people go. Take inventory. If there is someone in your life that constantly harasses you about your new, healthy lifestyle and won't let up, talk to them about it. Tell them how you feel. If they are worth keeping in your life and are truly a friend, they will respect what you have to say; if not, it's time to let them go.
I learned a long time ago that feeling good and being healthy is just something that I would not sacrifice. If you don't get that, you're not in my life; nothing personal.
Too often we tip toe around other people at the expense of what we want, whether it's good or bad for us. To me that is just insane.
So the next time you're out making a healthy food choice with friends and they give you a hard time about it, don't apologize or feel bad. Stand up and say, "Hey, I love you guys but I don't see how my trying to be healthy and feel great is a bad thing. If you want to look and feel like crap that's your choice, but cut me some slack." Harsh? I don't think so, but too many people do and they can't change because of it. Don't be that person. You have one life; live it the best you can.
To sum this up, if you're new to this healthy lifestyle you need all the help you can get. Make sure you are around people that bring you up, not take you down with them.
If you're new to this site be sure to get your free gifts over on the right-hand side.  It's a great way to get started and stay on track.
When we talk about corrective exercise and stretching people usually tune out immediately. BIG mistake.
If you have a goal of fat loss and improved health (which most do), being able to do it for the long haul is the key to success. Too often we see people start out great, working out hard and dialing in their nutrition, but they neglect the little things that they don't deem important, and it bites them in the ass in the end.
3 simple things done consistently are guaranteed to keep you in the game:
Foam rolling/Soft tissue work
Corrective exercise
Rest and recovery
Foam rolling helps to create and maintain long, smooth muscles by treating knotty, tender muscular areas (also called trigger points) with deep tissue massage.
Here are some benefits of long, smooth muscles:
Longer, smoother muscles are stronger.
Long and smooth muscles help your body become more injury-resistant as strength, mobility and posture are improved.
Long and smooth muscles train more readily.
Long and smooth muscles recover faster, so you can train again sooner.
Long and smooth muscles don't become as sore as knotty muscles.
Short, knotty muscles pull your skeletal-framework out of proper alignment, so longer muscle can improve posture.
Longer muscles allow for a greater mobility.
The act of foam rolling itself trains balance, encourages symmetry and improves body-awareness.
Long and smooth muscles themselves are more injury-resistant than short, knotty muscles.
Muscles regularly massaged with your foam roller also feel different. You'll notice they will begin to feel more rubbery and strong.
Corrective exercise doesn't sound sexy but it is extremely important.  We all have areas that we need to work on. For example, many people have tight hips and weak glutes, so we would want to address those specific areas to make improvements in tight and/or weak muscles. If we don't do this it can lead to faulty movement patterns that can slowly lead to injury.
Rest and recovery is important because we can't continually break the body down; it needs to repair itself to get better. Sometimes people start off so gung-ho and beat themselves up, not allowing for adequate rest and they either get burned out or injure themselves. This can wreak havoc on our hormone levels. By constantly being stressed out we raise cortisol levels and decrease other good hormones, which can lead to a disaster. Hormone optimization is very important but a topic all in itself. Just trust me when I say get rest so you can optimize your hormones.
Keep in mind if you are injured you can't stay on your training program. Sometimes it 's the small details in our workouts that can make the biggest difference.
If you do these 3 simple things that do not take a long time, they will keep you strong and healthy.
Our assessment process helps us find out exactly what type of warm up program you need. If you are not sure where to start just shoot us an email at info@floridafitnesscoaches.com and we can get you set up with a complimentary fitness assessment.
Quick Tip for Recovery
One of the biggest mistakes we see is people working out hard but then not giving their bodies what they need for recovery.
One of my go-to supplements for post workout recovery is Branch Chain Amino Acids (BCAA).  Below are 5 benefits of BCAA summarized by Dr. Charlie Seltzer:
1.  BCAAs enhance protein synthesis. There is a gene in muscle cells called mTOR which essentially "turns on" muscle protein synthesis. Ingestion of BCAAs, particularly leucine, activates this pathway and leads to increased muscle protein formation. This begs the question "Why take all 3 BCAAs when leucine alone stimulates protein synthesis?" Since discovery of this pathway is still relatively recent, there is not a lot of research looking at the benefits of BCAA supplementation versus leucine supplementation alone, despite a large body of research supporting the anabolic properties of BCAAs and leucine alone (just not head-to-head).  As of now, until that research is available, and given what we do know about the other benefits of BCAA supplementation, I am still recommending a mix of BCAAs, though perhaps with a higher percentage of leucine.  It should be noted that mTOR activation has also been implicated in the proliferation of cancer cells.  As with any supplement, the risks should be weighed against the benefits before a decision is made whether to use it.
2.  BCAAs support fat loss. There have been a number of studies, which show BCAA intake correlates to decreased obesity rates. One large study examined over 4000 people and found that those with the highest intake of BCAAs had the lowest bodyweights. It is important to understand that correlation doesn't mean causation. Still, the results are pretty convincing.
3.  BCAAs lessen the loss of lean body mass. BCAAs are well-known to be anti-catabolic, and this is especially important to anyone who is trying to lose body fat, as lean mass loss is a very real risk when a person is in a calorie-restricted state.
4.  BCAAs combat age-related decreases in muscle mass. The process by which they accomplish this task is outlined in the first entry of this list. Still, its implication in the elderly warrants repeating. Many older individuals look at supplementation in general as something "young guys and bodybuilders do." This is the wrong way to look at things.  Supplementation, in many ways, is more important for the older population than it is for younger people. Specifically, mTOR activation by leucine is decreased in advanced ages. That, coupled with the metabolic slowdown that occurs with aging and the need to avoid excess calories, which can lead to fat accumulation, makes leucine-rich BCAA supplementation a very good idea in older people.
5.  BCAAs may offer other beneficial effects. BCAAs might enhance brain function, contribute to a more positive mood, and help regulate blood sugar. When viewed in light of the other known benefits, BCAAs should be near the top of any supplement regimen list.
Above is a great review of the benefits and uses of BCAA. Supplying the body with the right amount of BCAA post workout will give you a greater chance of recovery and speed up your recovery process, which leads to lean muscle gains.
2 simple ways to get extra BCAA is:
1.  Supplement with BCAA pills after workout.
2.  Take a post workout shake that uses a protein high in BCAA.
Recovery is vital to your fitness success. Make sure you have your post workout nutrition covered and make BCAA part of that.
If you would like a complimentary assessment of your current nutrition intake please email us at info@floridafitnesscoaches.com.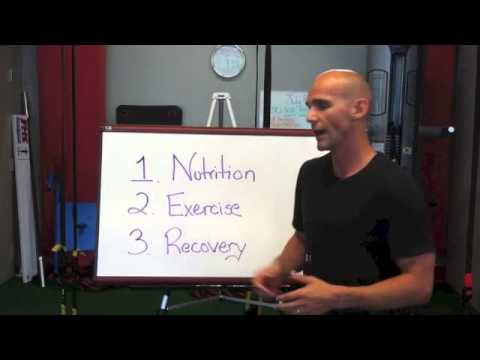 Wondering what you need to do to lose fat and get in shape?  This video will give you the 3 simple keys to achieving fitness success!
If you are interested in gaining more information about this topic, or have any other fitness related inquiries, please contact us at 239-596-6200.
In order to get results in the gym, you don't have to punish yourself. You want to work hard, get the most out of a workout, get better, make improvements each time you come to the gym. You shouldn't try to kill yourself. If you push too far, the body will take that much more time to recover, which can be counterproductive.
If you are interested in gaining more information about this topic, or have any other fitness related inquiries, please contact us at 239-596-6200.