Tomorrow is the big day! Can you believe how quickly Thanksgiving has snuck up on us?!
While many of your houses are filling up with guests, you battle through the crazy mobs at the grocery stores, and you hustle to get ahead with "to-do's" at work, it can be very easy to veer off track from your health and fitness plan.  So, I wanted to send you guys a couple quick tips to help keep you from falling down the slippery slope of holiday weight-gain: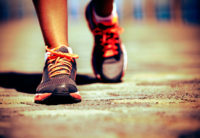 1)      MOVE.  If you're able to get in a full workout GREAT, but you don't HAVE to make it to the gym.  First thing in the morning, go for a long walk/interval run.  Maybe take all your visitors with you! It's a great way to get all of that insanity OUT of your house, AND gets your body burning some calories.  If you can, try to squeeze in another one (or even 2) more in your day to keep bringing up that heart rate!  Don't fall victim to "holiday couch potato syndrome"!
2)      Don't arrive/sit down to the "big meal" starving.  Eat your normal healthy breakfast/snacks/and even lunch (if you do t-day dinner).  Don't just starve yourself all day to "save up" calories, because then you risk some serious over-eating (and feeling like serious crap)!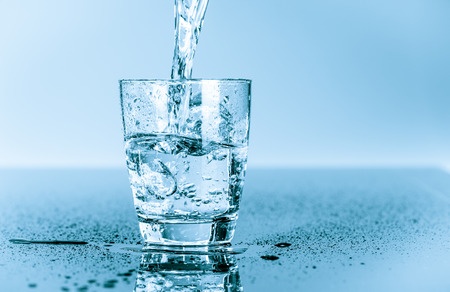 3)      Drink water.  This is a golden rule ALL the time, but especially on holidays make sure to get in your recommended "dose" of H2O (1/2 your body weight in ounces).
4)      Eat Slowly.  Slow down, chew your food a little extra, and really ENJOY all of the flavors.  Eating slower allows your body the time it needs to send the right signal of being full WHEN you get full.  Not only will this keep your calorie intake down, but will also help aid your body in digestion.   PLUS, slowing down while you eat will help lower your stress from the chaos of the day.
5)      Get right back on track Friday! This is probably the MOST important tip.  Thanksgiving should be a 1 day, 1 meal affair.  Truthfully, no one meal should EVER be able to ruin your results.  However, turning Thanksgiving in to a week-long pie-eating holiday CAN.  You may have to stand strong to the peer pressure of your family here.  You need to decide that the results you've gained, or the journey that you're on is MORE important to you than giving in and falling off track.  Get right back in to your routine of meal planning, exercise, and daily movement as if nothing ever happened!
Hope these tips help you stay on track!!
ENJOY Every second of the precious time you get to spend with your families and friends, and reflecting on everything that you have to be THANKFUL for! J
Dedicated to your success,
Mara 
PS: We are running a NEW member 3-week training special (21-Day Little Black Dress Challenge), for anyone looking to get a head start on 2018 weight loss goal!  Please respond to this email or call/text 239-596-6200 for more info!