Well, it's official…We are in the final countdown to 2018!   Only six days until a NEW year, a FRESH start!
    Want my advice? Don't make resolutions like everyone else.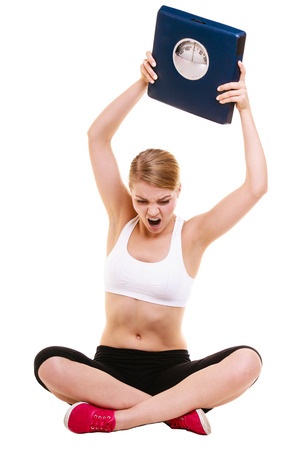 Why?  Because, based off of statistics the odds of following through with a typical New Year's Resolution are NOT in your favor.
Most resolutions are half-assed "promises" made to self, which were created after two or three drinks 30 minutes before the ball dropped when someone asked, "Hey, what is your resolution for 2018?"
Don't get me wrong, I am a HUGE proponent of having GOALS.
     I think everyone should have both long-term AND short term goals, whether they be family/personal goals, health-related goals, or professional goals. In my opinion if you are not working TOWARDS something, then you are just simply "surviving" life. That is no way to live.
    The difference between a GOAL and a "resolution" is that a goal should follow the "S.M.A.R.T." principle (developed by George Doran).
     This principle can be applied to ALL types of goals, but I'll just give examples for health related goals, as this is our area of expertise 🙂 .
Here is what "S.M.A.R.T." stands for
:
S
(Specific)
 – Simply saying you are going to "lose weight", or "become a faster runner", is not going to cut it. You need to have a specific benchmark or something you are aiming for, as well a HOW you are going to get there
. (Example: I will lose 10 pounds by implementing weekly meal planning, strength training 3days/week and swimming for cardio 2days/week.).
M (Measurable) – A "pounds lost" goal is easily MEASURED with the scale, but you can also measure through inches lost, an activity tracker/app can record running progress, and strength gains through weights lifted. (Examples: A 10 pound weight loss goal or new personal deadlift record of 200lbs.)
A
 (Attainable)
 – In other words, you need to set a goal that you CAN achieve. Dropping 30 pounds or taking 2 minutes off your mile in one week is not attainable. It doesn't mean your goal has to be "easy", just realistic. Set yourself up for success by choosing goals that you can and WILL be able to reach. (
Example: Losing 10 pounds in 6 weeks at about 1-2lbs each week is realistic and SUSTAINABLE weight loss.)
R 

(Relevant)
 – The goal and plan that you choose needs to align with both what motivates you AND your interests. If you HATE swimming, then you wouldn't include swimming for cardio as part of your goal. Choose a goal you are internally motivated to achieve, and a process which you will enjoy. 
(Example: I will lose 20 pounds by eating clean, strength training 3days/week and playing soccer for cardio 2 days/week.)
T 
(Time-bound)
– You MUST set a deadline. Life WILL get in the way at times, and we all know how easy it is to put our personal goals on the backburner to answer to the needs of others. This is why you must choose a specific date, and hold yourself accountable to achieving your goal within that timeline. Make sure you have a visual reminder of that date somewhere too! If you want to lose that weight by April 1, 2018, mark your calendar and put it up somewhere you will see it every day.
     Here's are all of the pieces of a "SMART" weight-loss goal put together:
"I will lose 10 pounds by April 1, 2018 by implementing weekly meal planning, strength training 3 days per week, and playing basketball 2 days per week for cardio."
     Like I said earlier though, this principle can and should be applied to ALL of your 2018 goals, regardless if they are health or weight-loss related!
     If you DO have a weight loss goal in mind for 2018, we would love to help you get there!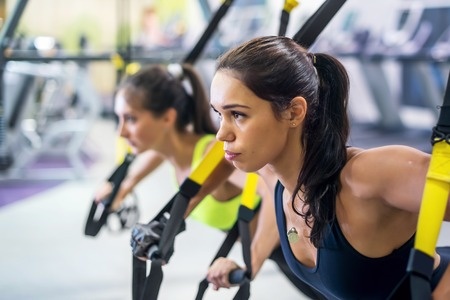 We will be launching our 6-WEEK "NEW YEAR NEW YOU" Weight Loss Challenge starting on Saturday, January 20th. 
Each challenger will be required to submit their "SMART" weight-loss goal for both the challenge AND the new year. This is the first step in accountability! 🙂
We will be posting more specifics about the challenge next week, but you can learn more now by clicking here: NEW YEAR NEW YOU!
Please email [email protected] or call 239-596-6200 with any questions!
Dedicated to your success,
Mara
P.S. If you liked this blog feel free to share by clicking the Facebook tab below!